OMSP MACOLA
Liquid Gas Road Tankers
OMSP MACOLA & Just Tankers Partnership
Since 1970 OMSP Macola has been involved in manufacturing components for the road transport industry.
It was initially concerned with manufacturing volumetric flow meters and pumps for tankers used to transport fuels and flammables.
This was soon to evolve when OMSP Macola quickly recognised the advent of liquid petroleum gas (LPG) and its new properties, which were better for the environment.
This new alternative fuel created an opportunity to install pumps and flow meters on vehicles and led to the construction of their first road tanker for LPG transportation in 1978.
Since then, OMSP Macola has grown to be a brand synonymous with the transportation of liquified gases across Europe and the Middle East. Hugely experienced and with a razor-sharp focus on its research and development of its market-leading fuel tankers, OMSP Macola holds approvals for many European countries, including TUV Germany and Austria, LLOYD register England, DRIRE France, DNV Norway, BUREAU VERITAS Spain, ISCIR Romania, and many more.
It's tankers also meet the directives and approvals for rail transport, naval, and construction, providing a complete solution to transporting
OMSP Macola has shipped thousands of new tankers through its partners over the years. From its humble beginnings to its expansive site in the heart of the industrial zone of Saonara near Padova, Italy. Its high-quality tankers are known for reliability and quality. Its tankers are the first choice by many operators for the safe and efficient transportation of compressed liquified and cryogenic gases in Europe by road.
Just Tankers have a well-established relationship with OMSP Macola and distribute its full range of road tankers to the UK and Ireland. With over 70 years in the tanker industry as an operator and vehicle dealer, Just Tankers team of experienced staff recognises what makes OMSP Macola such a widely respected road tanker manufacturer.
In our opinion, the manufacturer's innovation and technically advanced solutions are a class apart from most comparable products on the market. If you are considering a OMSP Macola tanker, our staff are here to assist you in making the right choices. In a highly legislated industry, we are here to guide you through each step to delivering your new OMSP Macola tanker.
Our team will talk you through the entire build process and beyond, from chassis choice to type approvals and applications. From one gas rigid tanker to a fleet of trucks, Just Tankers are committed to supplying its customers with only the very best that the market can offer. As distributors for the United Kingdom and Ireland, Just Tankers supply OMSP Macola tankers and provide extensive aftersales support, including servicing, repairs, and OMSP Macola spare parts.
EFFICIENCY AND QUALITY BY DESIGN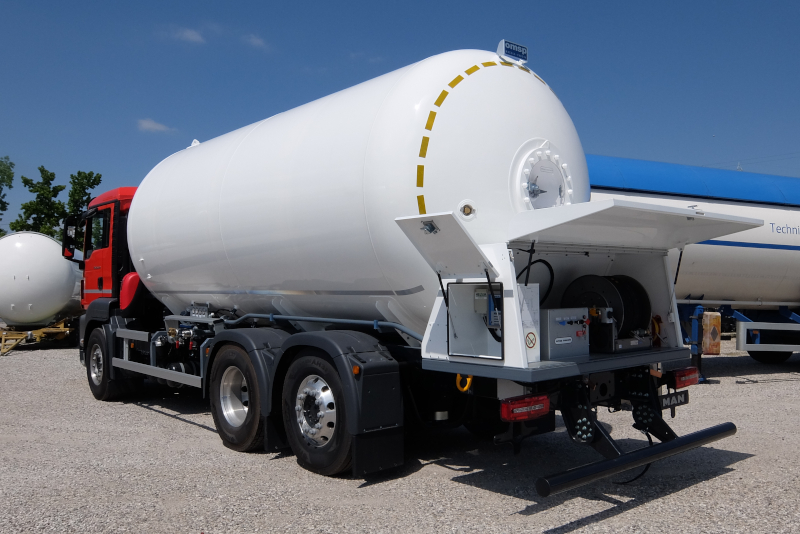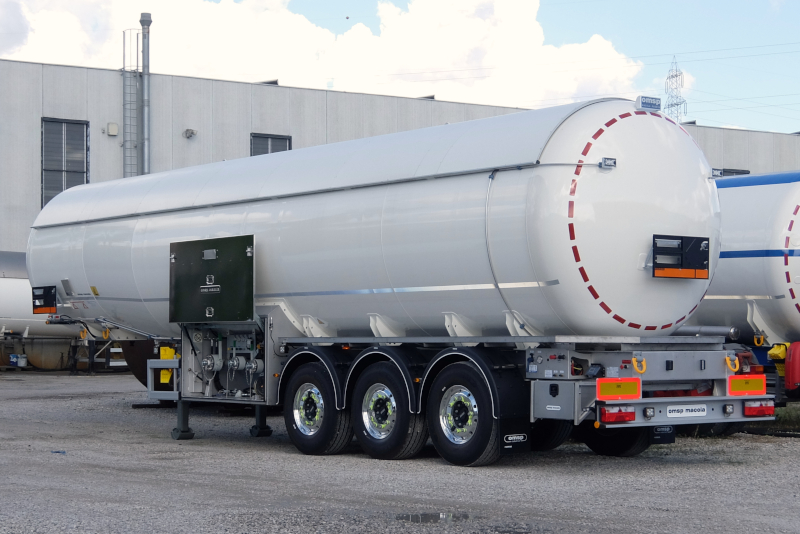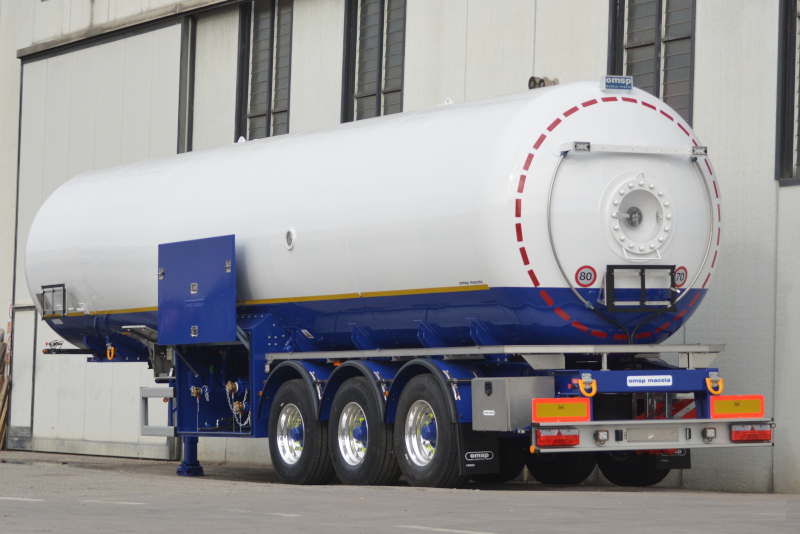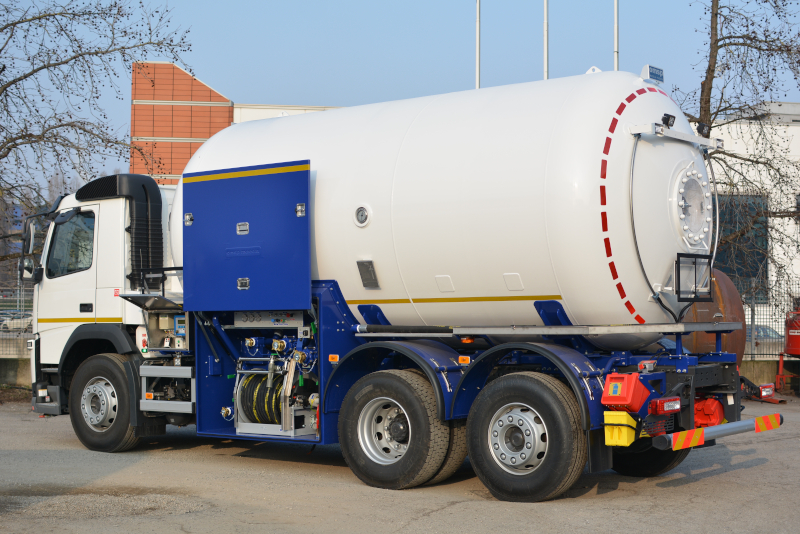 Advanced Solutions for Safe Delivery
OMSP Macola's technically advanced solutions for road transportation of gases are among the best in the industry.

Its engineering and quality management systems have resulted in advanced transport solutions for safe delivery of liquified and cryogenic gases - safeguarding your business, customers, and the environment.
The use of digital technology for measuring, monitoring, and remote management increase safety, reliability, and efficiency. Resulting in technically advanced solutions for road transportation that are constantly evolving in line with market innovation and legislation.
High-quality tankers manufactured in accordance with the ADR European agreement (LPG, NH3, CO2 and Cryogenic gases) that guarantee safe delivery and storage.
Ready to buy your next tanker?
Get in touch today.
PTD Your Digital Technical Passport
Market Leading Innovation
Driver's, Transport Managers, and Emergency Services will all benefit from OMSP Macola's latest innovation in the rollout of its cloud-based technology. Every new tanker or trailer is directly linked to its own digital technical passport named PTD, allowing operators access to critical information on the asset from the palm of their hand.
The QR code-based repository system aims to improve safety by holding detailed information of the specific tanker or trailer wherever it is in the world—providing system information, service details, training tutorials and documentation at a click of a button.
It can also offer Geolocation, issue reporting and safety information to operators. PTD delivers a connected experience to customers for the lifetime of the tanker – the latest step to the future of securing long-term sustainable and safe ownership of OMSP Macola tankers.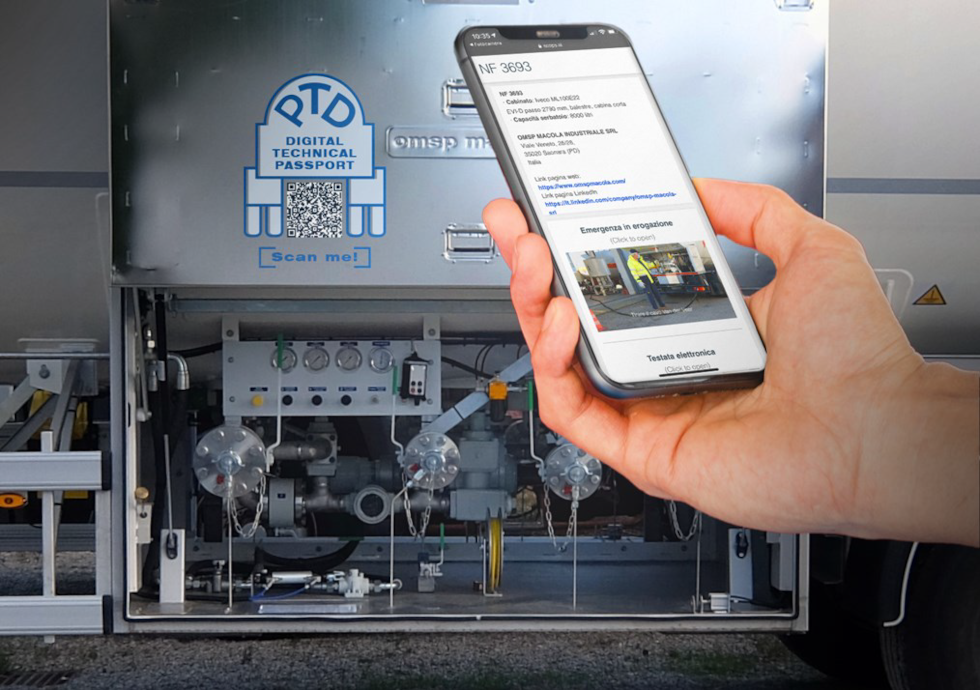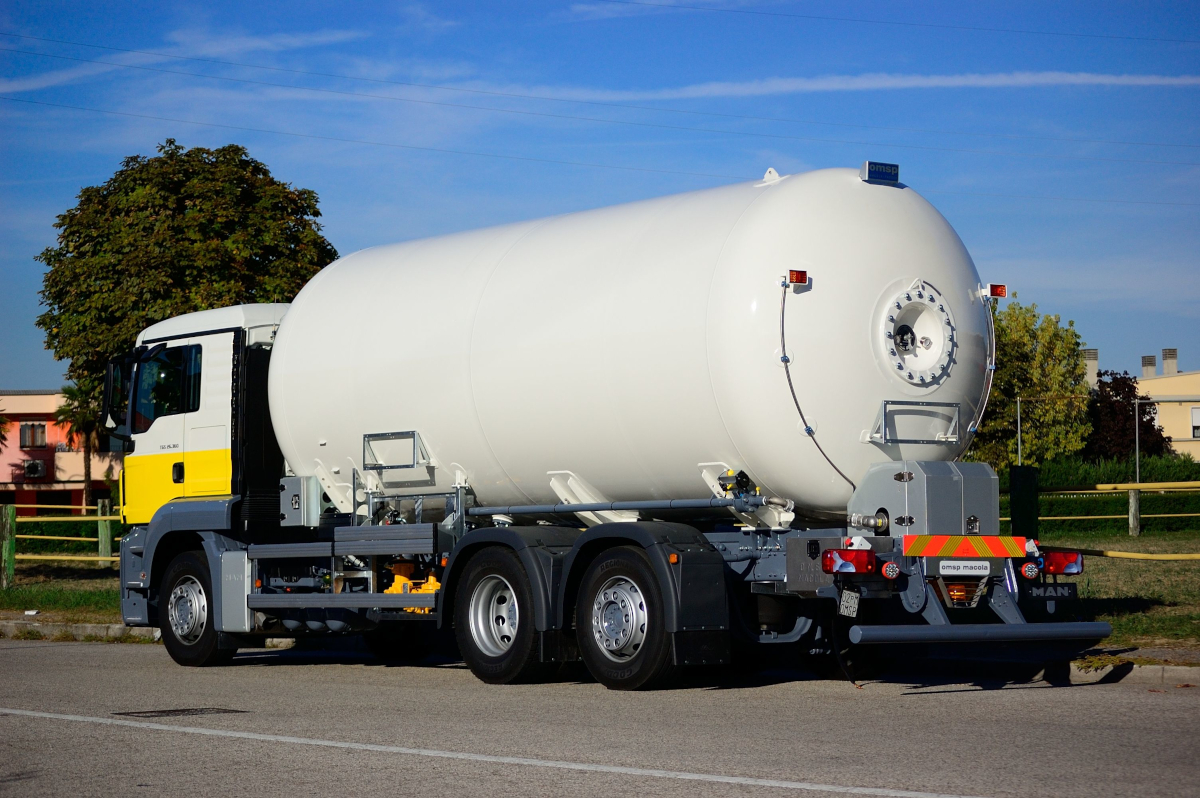 We're here to help
Our dedicated sales team is here to help and advise you every step of the way. If you have an export enquiry, you have several ways to get in touch. By phone, WhatsApp, Email or using the Live Chat function on our website. You can also complete our online enquiry form.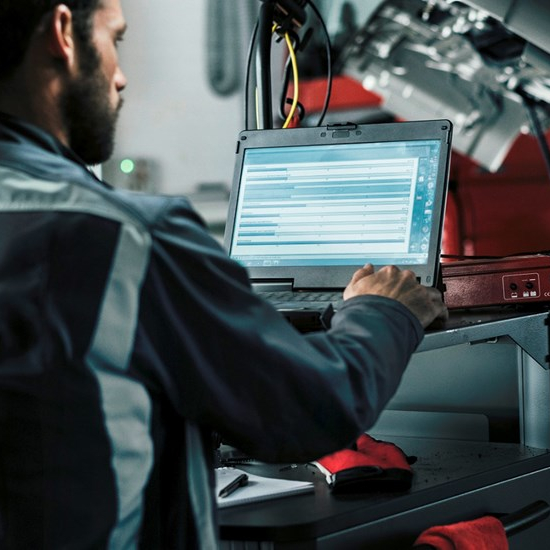 OMSP Macola Warranty
Each OMSP Macola tanker comes with a full 2-year bumper to bumper warranty on all equipment as well as any extended cover offered at time of purchase by the relevant component manufacturer.

We also carry all consumable parts in our own stores for the tankers with next day delivery available throughout the UK and Ireland, minimising any potential downtime ensuring your business runs smoothly.
Get in touch today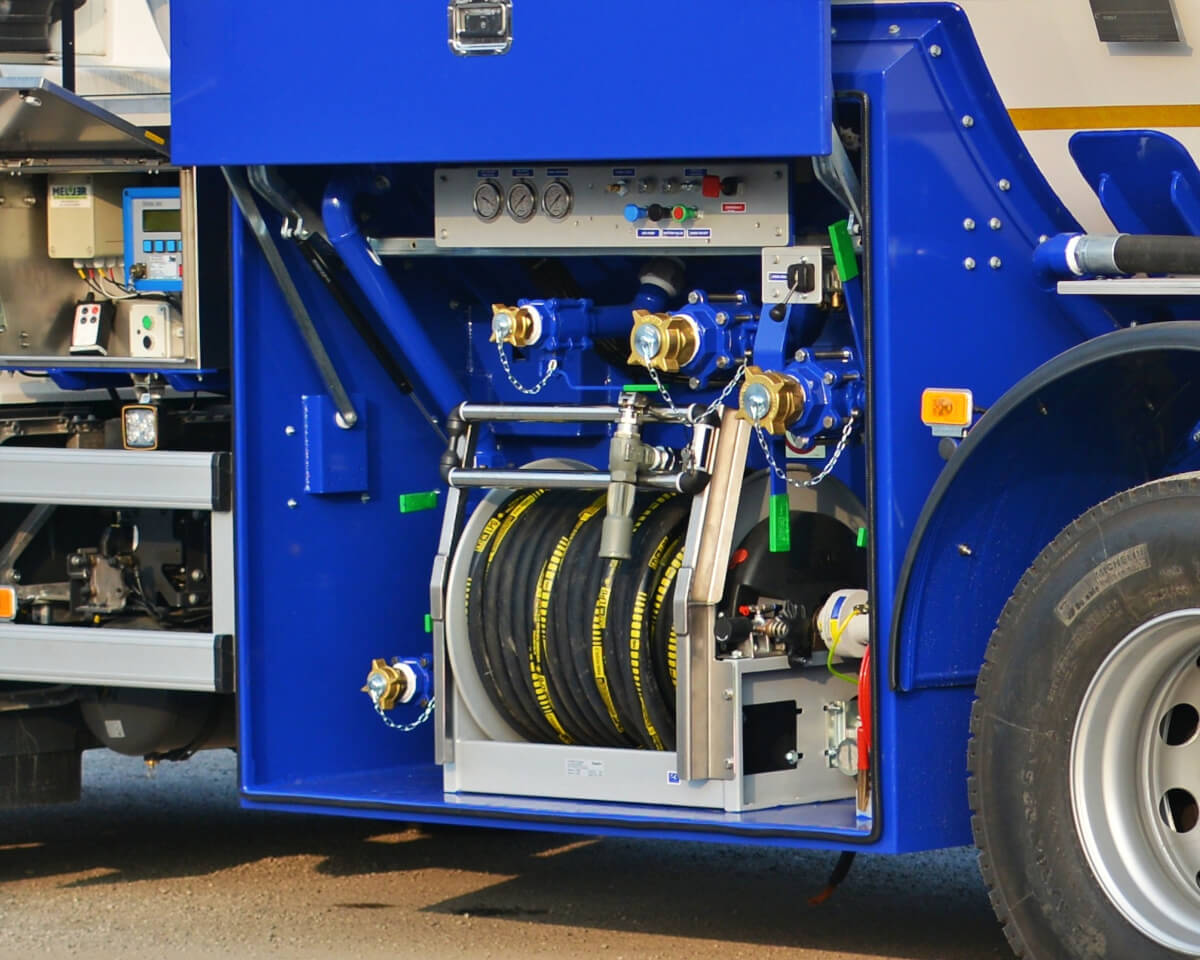 After Sales Service
OMSP Macola Tankers
Each new OMSP Macola trailer is supplied to Just Tankers customers, fully prepared for its specific application. To ensure the best possible service and to minimize downtime. The Just Tankers spares department brings a complete spares package for each trailer type into physical stock at our UK & Ireland distribution centres.

The spares form part of a service package based on the manufacturer's experience of the tanker and components and a detailed analysis of the particular asset under operational conditions. We at Just Tankers also review our own experience in the field with our service engineers, further enhancing this parts package to ensure we are always prepared to provide stock for even the most unusual requests whenever they may come.

Parts from this package can be dispatched immediately to anywhere in the country, keeping your tanker operational and generating revenue. Typical components include gaskets, seals, valves, fixtures, and fittings for the tank and equipment.

These parts are stocked in our depots at Sandbach and Belfast, with an entire team of trained specialists and engineers on hand to provide support on your specific product.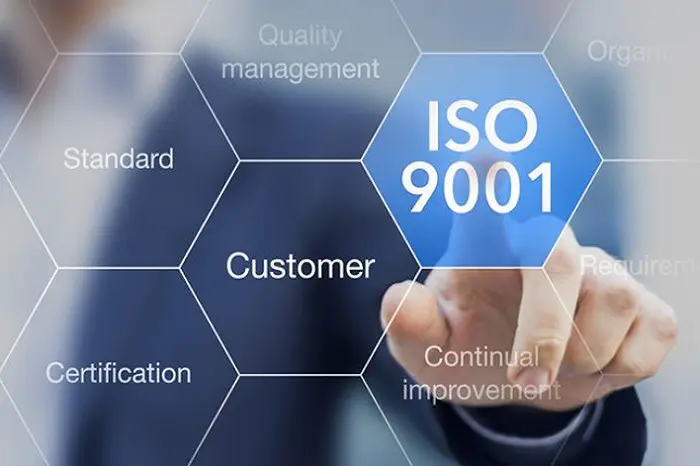 ISO 9001 – Quality Management System
Accredited to ISO 9001 Quality Management System OMSP Macola has its own in-house design team highly skilled in the design of tanker vehicles and trailers.
Providing end-to-end manufacturing OMSP Macola exports to over fifty countries with 66% of its business accounting for export of its rigid tankers and trailers. One of the most recognised manufacturers of self-supporting tankers and semi-trailers globally.
OMSP Macola's tank trailers are recognised for their high-quality innovative designs, producing a range of tank equipment on chassis, fixed and demountable.
Designed for lighter tare weights and optimized volumetrics the OMSP Macola brand has a loyal customer base in Europe and beyond.
OMSP Macola & JustTankers.com operate a stock build program offering customers standard build liquid gas tankers and trailers for transportation of liquified and cryogenic gases with short lead times. As the UK & Ireland distributor for OMSP Macola Italian manufactured liquified gas truck bodies, please contact us with your road tanker requirements.