O.ME.P.S.
Italian Silo Manufacturers
O.ME.P.S. & Just Tankers Partnership
For over twenty years O.ME.P.S. has produced high-quality Silo tankers, now widely recognised as a market-leading brand in Europe and across the world as far afield as Australia and New Zealand.
The Italian-based Silo manufacturer is known for its high-level design and engineering, producing some of the most innovative and reliable silotrailers on the roads today. Established by Vincenzo Munzio in 1999, O.ME.P.S. has grown to become one of Italy's most impressive manufacturing companies, producing over 600 silo trailers each year from the state-of-the-art production facilities in South- Western Italy.
On average, each unit lifecycle is estimated at 25 years due to the craftmanship of O.ME.P.S. experienced workforce and the production technologies developed to refine its products over the years. The use of light alloys in its manufacturing and unique aerodynamic designs means that O.ME.P.S. products are payload friendly and aid in fuel efficiency for operators.
Just Tankers established a reseller partnership with O.ME.P.S. in 2020 to further enhance its new trailer offering to its customers. We now provide the full range of O.ME.P.S. Silo semi-trailers, tipping semi-trailers, rigid silo tanks, draw bar trailers, and Pellet trailers.
Operators can specify and order O.ME.P.S. tankers and trailers directly from Just Tankers for a wide range of uses in food distribution, construction, and renewables. Some of these uses include the transportation of cement, sand, plastic, fodder, fly ash, and pellets, or mainstream transport of sugar, flour, cereals, rice, and coffee.
From initial enquiry to handover, Just Tankers provide full support in designing your silo tanker, giving advice and assistance while liaising with the O.ME.P.S. technical team in Italy. Our extensive knowledge of type approvals, applications, and operational challenges offers a unique perspective when assisting you with your purchase. No matter if it's a single silo trailer for your business or a fleet of tipping trailers nationally, Just Tankers team of experienced staff are here to help you every step of the way.
As distributors for the UK & Ireland, we supply the full range of O.ME.P.S. Silo trailers and rigid vehicles with extensive aftersales support, including parts, servicing, and repairs.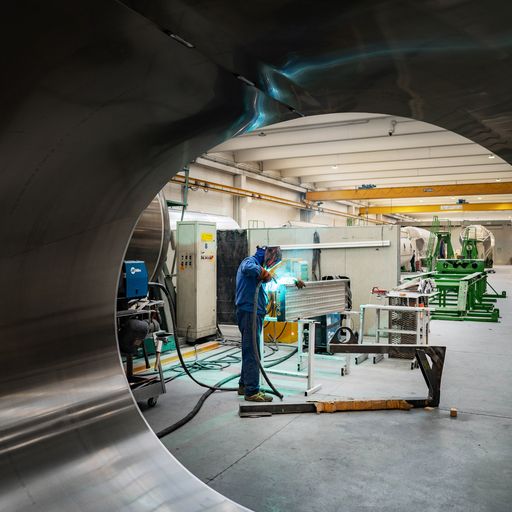 Each Tank as Good as the Next
Every step of O.ME.P.S production has been scrutinised over many years to improve the tankers design and guarantee consistency—implementing a quality control process at every stage of the manufacturing process.
Combined with the introduction of advanced computerised plasma cutters, MIG and TIG welding with inert argon gas shielding, through to a four-stage double layer painting process.
These are just a few of the methods that O.ME.P.S has evolved over the years to guarantee that each tank that you invest in is as good as your next one.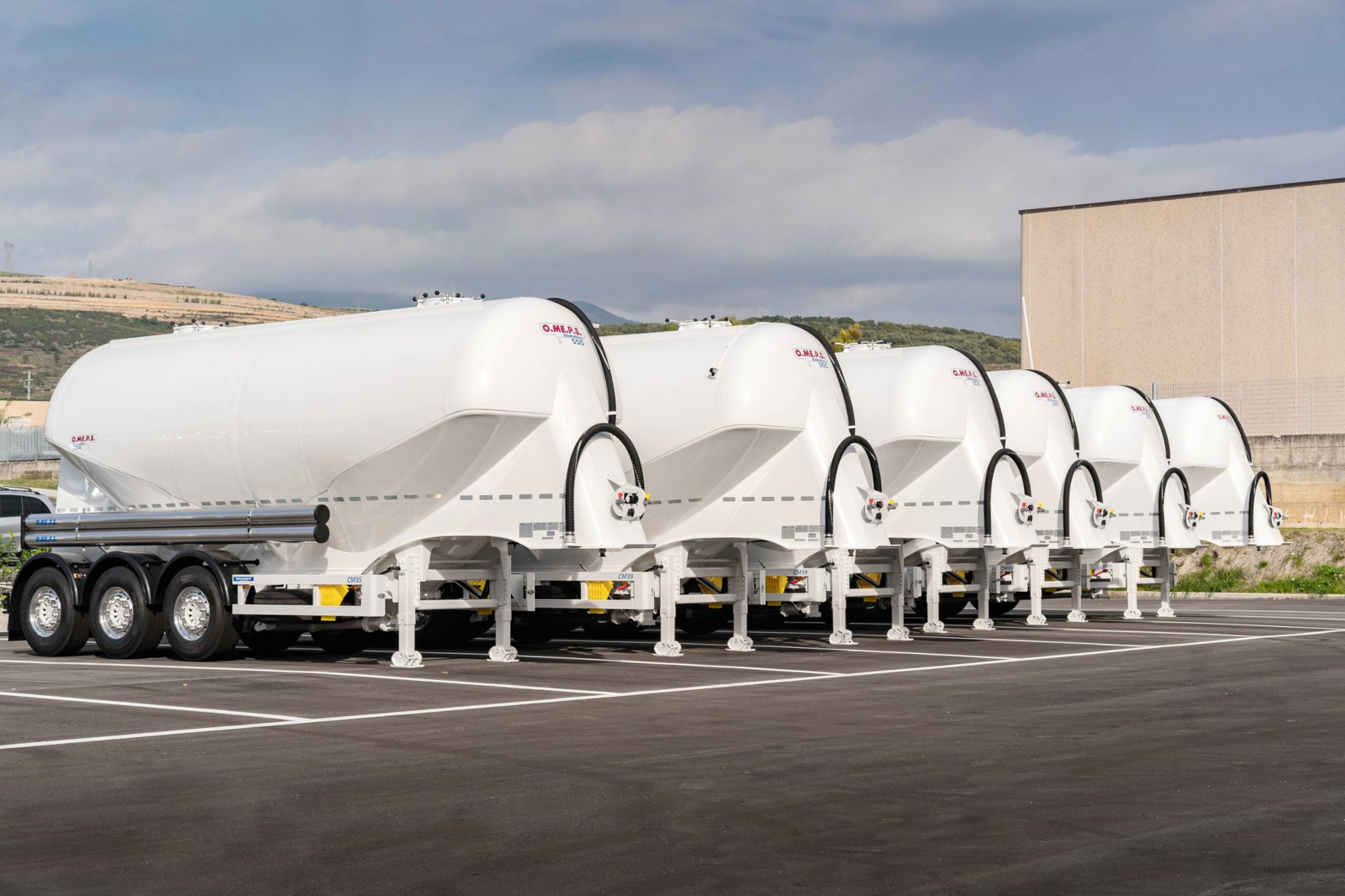 We're here to help
Our dedicated sales team is here to help and advise you every step of the way. If you have an export enquiry, you have several ways to get in touch. By phone, WhatsApp, Email or using the Live Chat function on our website. You can also complete our online enquiry form.
Sustainable Manufacturing
One example of O.M.E.P.S' innovation is helping lessen its environmental impact through renewable energy. With headquarters based in southern Italy, the region benefits from considerable sunshine all year round.

Harnessing this sunlight has played a big part in the companies' sustainability targets by producing clean energy from extensive solar panels fitted to the roofs of its vast manufacturing facility. A huge investment for the business, but one that speaks volumes to its commitment to sustainable manufacturing.
Are you looking for a more suitable supply chain?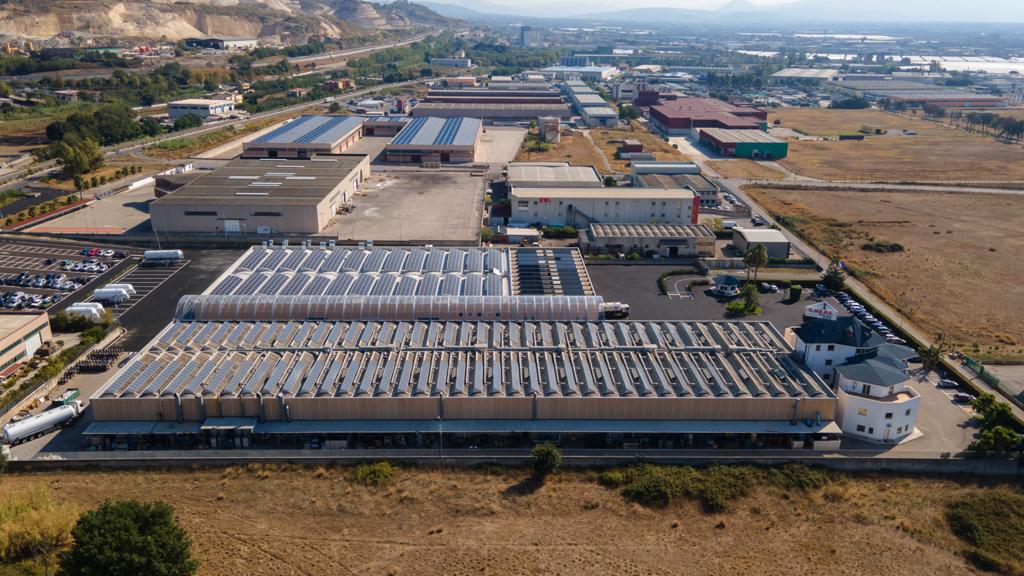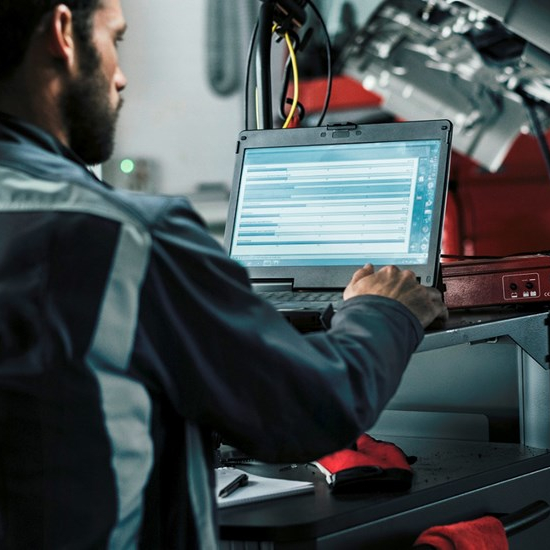 O.ME.P.S. Warranty
Each O.ME.P.S. tanker comes with a full 2-year bumper to bumper warranty on all equipment as well as any extended cover offered at time of purchase by the relevant component manufacturer.

We also carry all consumable parts in our own stores for the tankers with next day delivery available throughout the UK and Ireland, minimising any potential downtime ensuring your business runs smoothly.
Get in touch today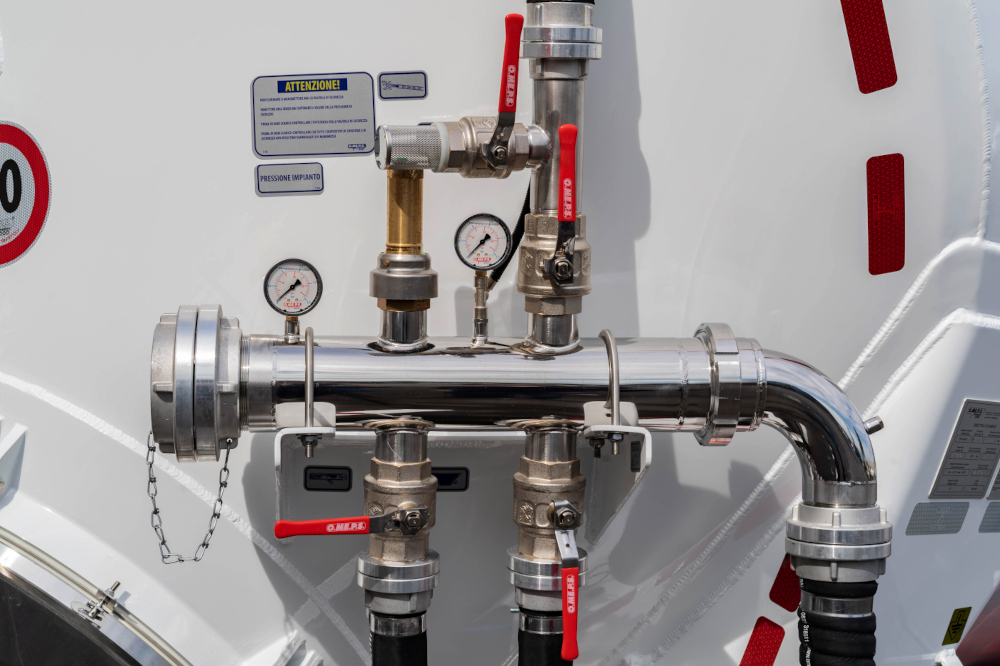 After Sales Service
O.ME.P.S. Tankers
Each new O.ME.P.S. trailer is supplied to Just Tankers customers, fully prepared for its specific application. To ensure the best possible service and to minimize downtime. The Just Tankers spares department brings a complete spares package for each trailer type into physical stock at our UK & Ireland distribution centres.

The spares form part of a service package based on the manufacturer's experience of the tanker and components and a detailed analysis of the particular asset under operational conditions. We at Just Tankers also review our own experience in the field with our service engineers, further enhancing this parts package to ensure we are always prepared to provide stock for even the most unusual requests whenever they may come.

Parts from this package can be dispatched immediately to anywhere in the country, keeping your tanker operational and generating revenue. Typical components include gaskets, seals, valves, fixtures, and fittings for the tank and equipment.

These parts are stocked in our depots at Sandbach and Belfast, with an entire team of trained specialists and engineers on hand to provide support on your specific product.
O.ME.P.S & JustTankers.com operate a stock build program offering customers standard build Silo tankers and rigid silo trailers for a wide range of uses with short lead times. As the UK & Ireland distributor for O.ME.P.S Italian manufactured silo bodies, please contact us with your road tanker requirements.