About TruFlow
Just Tankers decided after issues with existing system suppliers to build our own MID metering system. We set about sourcing the world's finest quality components and applied for system approval to the NMO. Now with European MID approval and some 200 systems built and working faultlessly in the field, we are expanding into export markets and adding new technology to our system offer.
We now have a new Android based hand held driver interface which links to your back office and loading rack. We also can upgrade your old Alpeco or Neptune mechanical meter to our New TruFlow with temperature compensation and remote control. Contact us to discuss your requirements.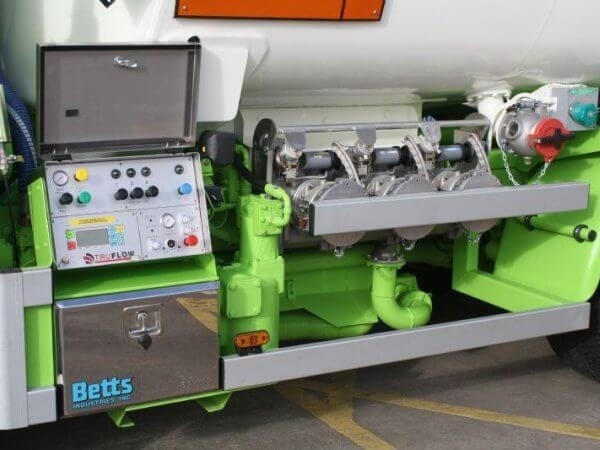 Metering Systems
TruFlow 400 TCS Flow Meter, Veeder Root EMR 3 Register, TruFlow Control System, Blackmer TXD 2.5 Pump (Metered Hose Reel Only)
TruFlow 1000 TCS Flow Meter, Veeder Root EMR 3 Register, TruFlow Control System, Mouvex CC8 65 Pump (Metered Hose Reel and Bulk)
Easy to fit - means no excess tanker build hours to pay. Light - keeps vehicle tare down, more fuel, less truck. Reliable - world leading components assure trouble-free life. Expandable - our inspiration is to make life easy for the driver but we know that accountability to your customer is all important Compartment control,cross-over protection and sealed parcel are all possible using the same components that are employed in our basic system (ask us for details) Simple to operate - many of the main components are now industry standards so driver familiarisation could not be simpler.

ATEX approved components where required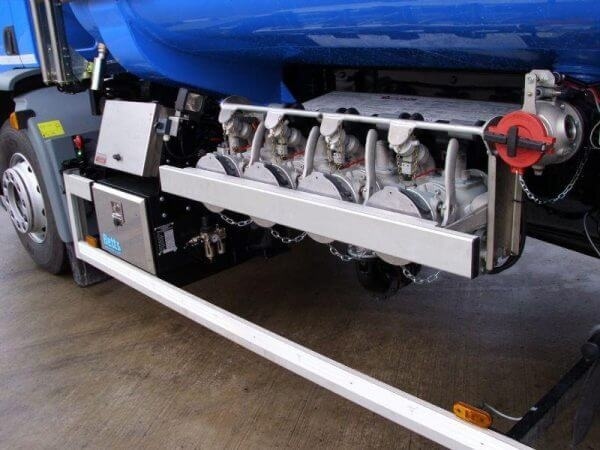 Bottom Loading Systems
The SUPERTANKER Package is the 'Guaranteed Best All-In-One Bottom Load Package'
Manlids 500mm (20inch) to EN13317 (PV Vents to EN14595)
Air Manifold with sight glass, product return and guard bar
Footvalves 4 inch with pneumatic operation to EN13308
API's 4 inch with sight glass and manual operation to EN13315
Vapour Recovery 3 inch with sight glass and cap to EN13081
Vapour Valves 3 inch Sequential to EN13802
HLCO Probes 2 wire optical to EN13922
HLCO Sockets with brake interlock to EN13922
Ready to buy your next tanker?
Get in touch today.